"An instinct for growth." Grant Thornton epitomizes its slogan. Founded in Chicago in 1924, Grant Thornton LLP is the U.S. member firm of Grant Thornton International Ltd, one of the world's leading organizations in independent audit, tax, and advisory firms. Today, the company boasts more than 50 offices across the nation, with more than 500 partners and 6,000 employees. Together, that massive workforce manages a revenue exceeding $1 billion.
With figures like these, you can imagine the piles of paperwork. Struggling to find a place for all of their documents, Grant Thornton called in Bradford Systems to remedy their storage situation in Manhattan and Chicago and turn their offices into a modern oasis.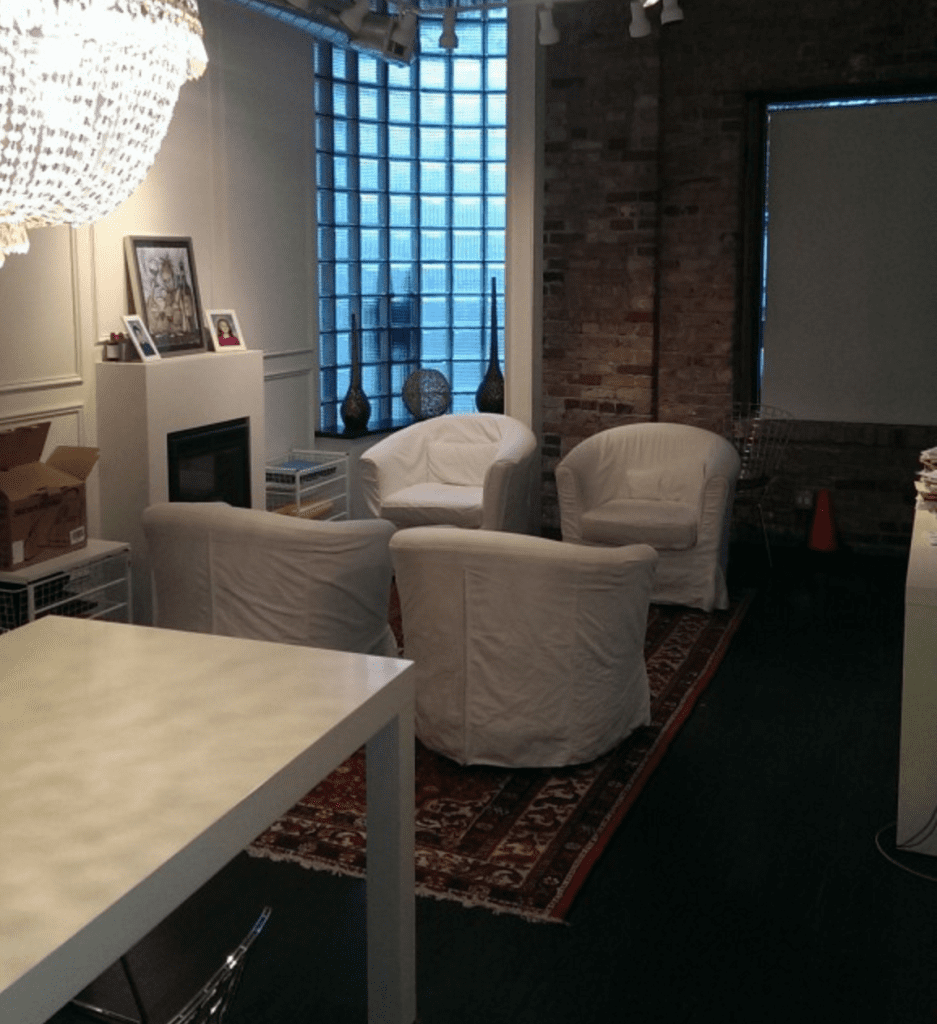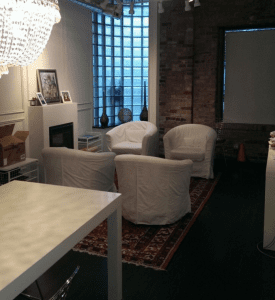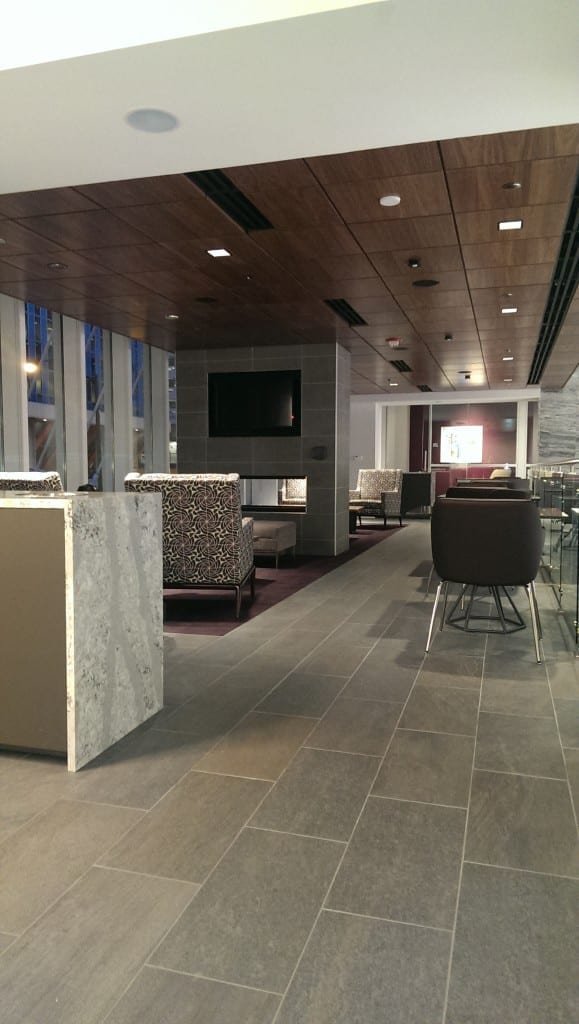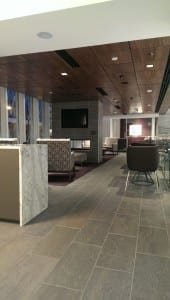 High-Density Mobile Shelving
Following our successful installation of Spacesaver high-density filing systems in its Midtown Manhattan office, the company invited us to do the same for its Chicago headquarters. Working with Grant Thornton's project managers and A&D team, we designed a network of Spacesaver high-density shelving systems and stationary shelving across the four-story office and storage space.
Thanks to Spacesaver's universally slotted shelving, Grant Thornton can easily add and change components, including full- height bin dividers, bin fronts, file dividers, drawers, doors, etc., which allows the company to adapt to the future and continue to grow.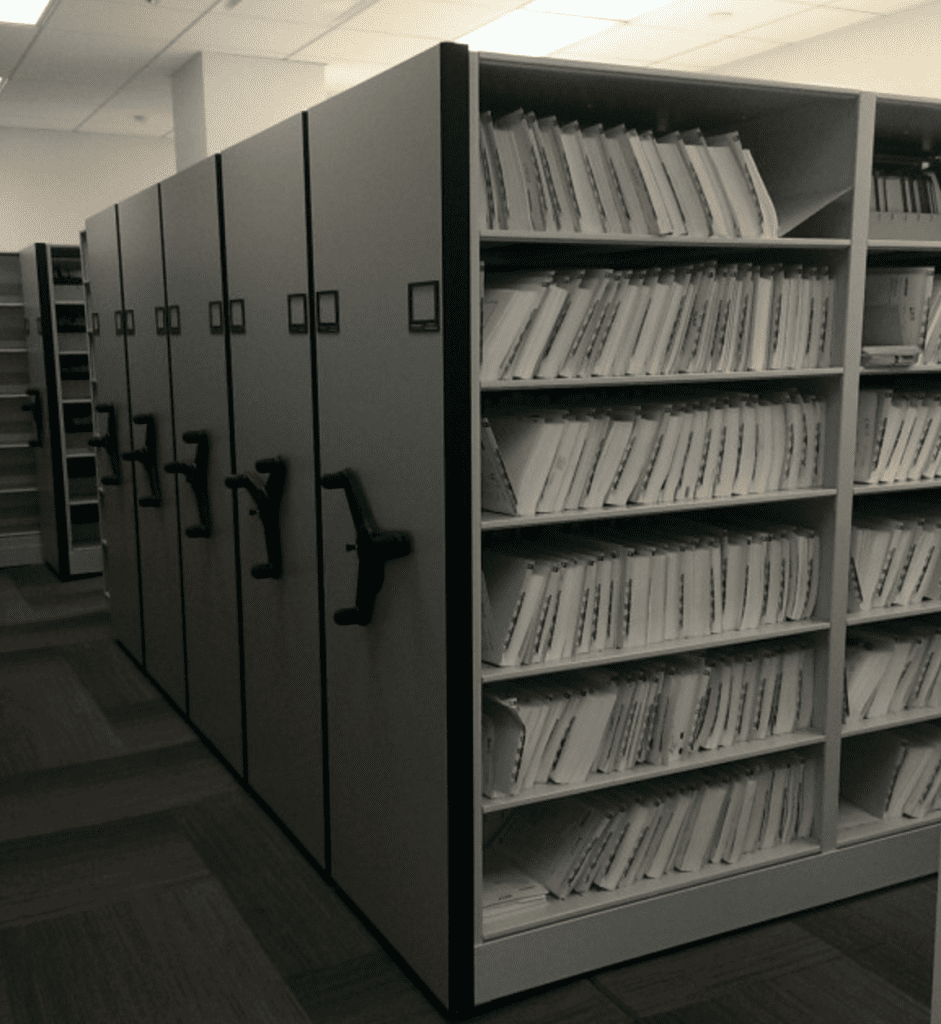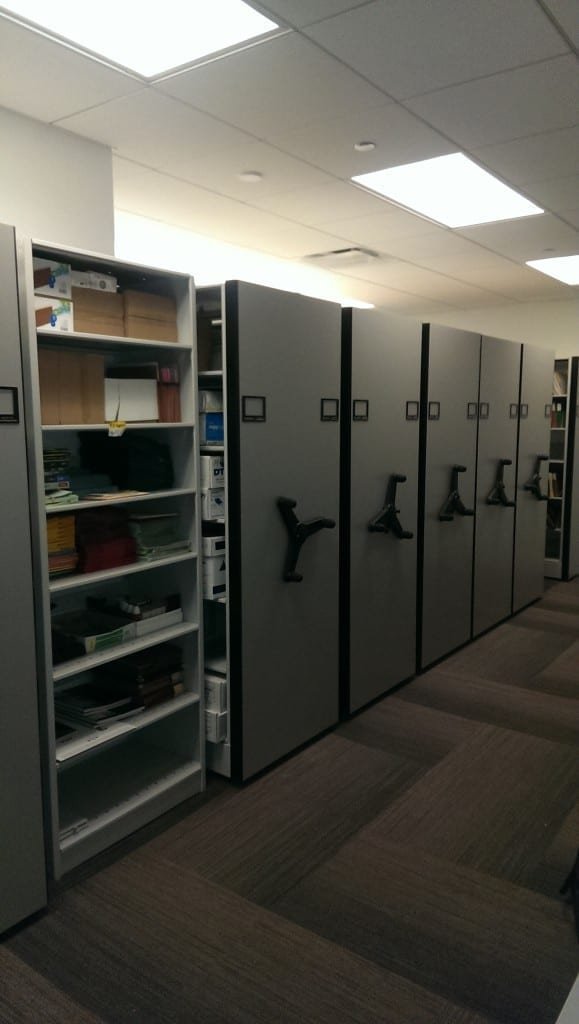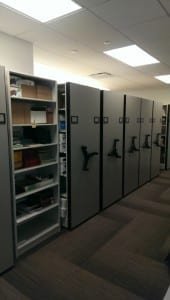 Modular Casework
Another important solution to Grant Thornton's storage and file management needs came in the form of modular casework from Hamilton Casework Solutions. The Bradford Systems team installed a customized arrangement of casework, including utility workrooms, day lockers, and copy and mail centers throughout its four floors. Hamilton Casework Solutions is recognized around the world for its modular and flexible casework, and it also offers a unique tax advantage, as it can be depreciated over seven years, rather than 32 years or more.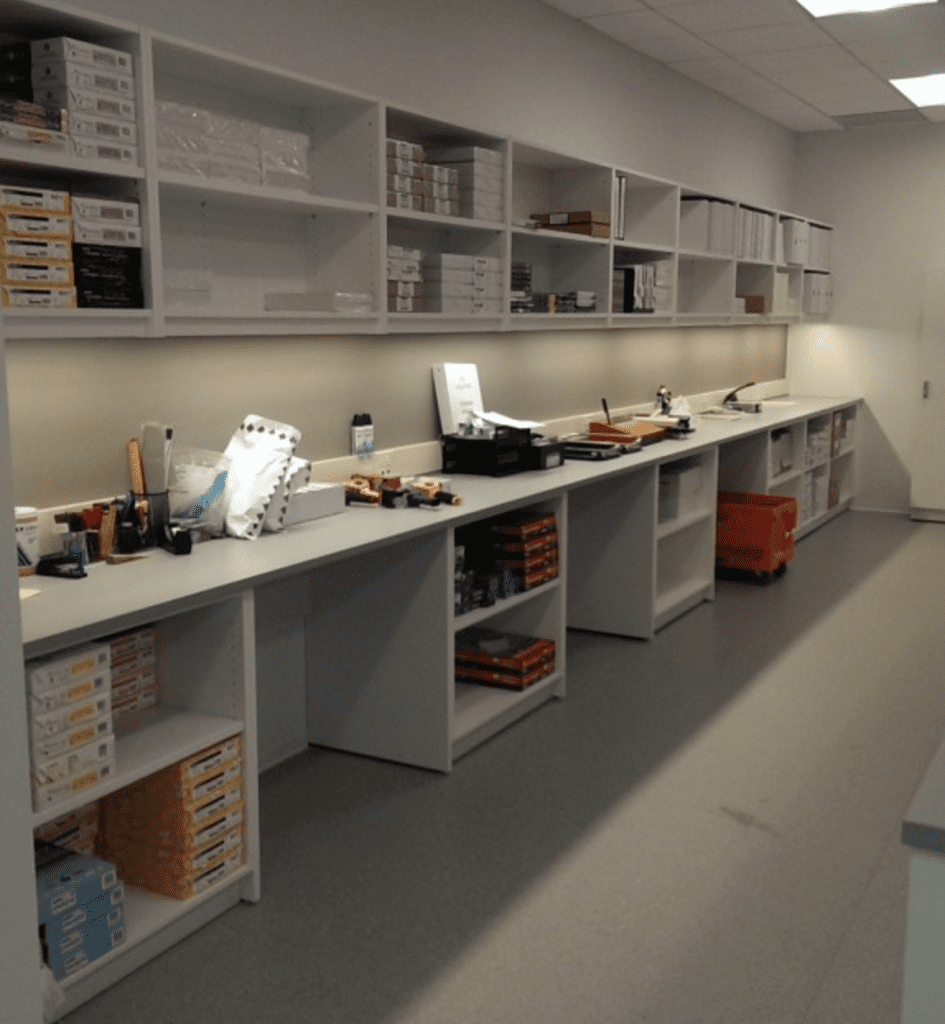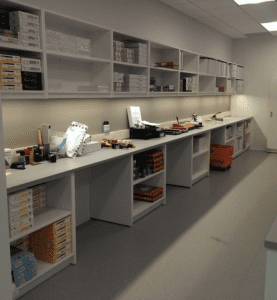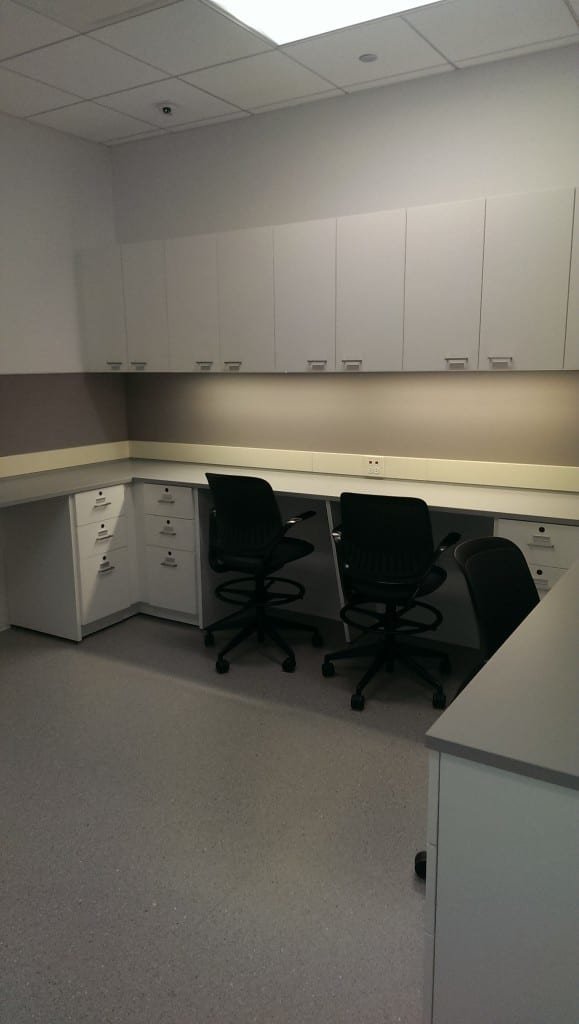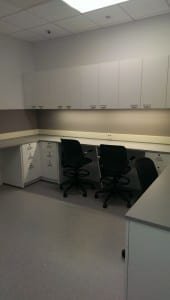 Midwest Leaders in Storage Solutions
Grant Thornton's project manager explained
"Bradford Systems is one of our favorite vendors. The casework that we installed in New York that wasn't provided by Bradford is already delaminating. I want to utilize Bradford's casework wherever possible."
That's a strong endorsement, and one of many such testimonials we work harder than anyone else to earn. But don't just take their word for it. Learn about our tailored products and service made to order, and designed to fit your company's needs and budget. Contact our team today and see what we can do for you.