Four Great Smart Locker Applications
The evolution of modern lifestyles and technological innovations are at the forefront of most, if not all, industries, resulting in the expectation of simple, technology-enabled experiences in all parts of people's lives. From two-hour grocery delivery to instantly transferring money to friends, convenience and on-demand services are now considered standard.
That remains the same when it comes to storing personal belongings. Our smart locker applications provide the opportunity for organizations to provide convenient day-use storage and secure package delivery for their customers. Here are four ways organizations can leverage smart lockers to create a great customer experience while streamlining their operations.
Smart lockers create seamless book pickup for libraries
The library landscape is becoming more flexible and versatile than ever before. To meet customer expectations, libraries can provide their members 24/7, contact-free book rental and return with smart lockers. There are a variety of lock types to choose from; libraries can opt for people to open lockers with their smartphones or library cards, ensuring total security. Smart lockers even log every book pickup and return for accurate and complete tracking.
Businesses can utilize smart locker applications to provide flexible storage for employees in the office
With many employers shifting to hybrid work environments and implementing open office plans without assigned desks, employees now need a place to store their personal belongings when in the office. Employers can introduce smart lockers to give employees a secure space for small items such as laptops or small bags and larger items such as a suitcase before they take off for a business trip. Smart locker software integrates directly with HR systems and enables employers to remotely assign and monitor lockers, saving staff time and money.
Smart lockers automate package delivery for university dorms and apartment and condo buildings
Rather than having packages dropped off outside the door or at the front desk, residential buildings can leverage smart lockers to provide secure package delivery and 24-hour access for their tenants while saving their staff time. Once a package is delivered, tenants receive a text message, notifying them that their package is ready for pickup. They can then use their student ID cards or RFID building keys to access their package. This ensures that the individual for who the package is for is the only person who can access the corresponding locker at that time. Also, smart lockers are courier agnostic, so buildings are able to choose who can drop off and retrieve any uncollected packages.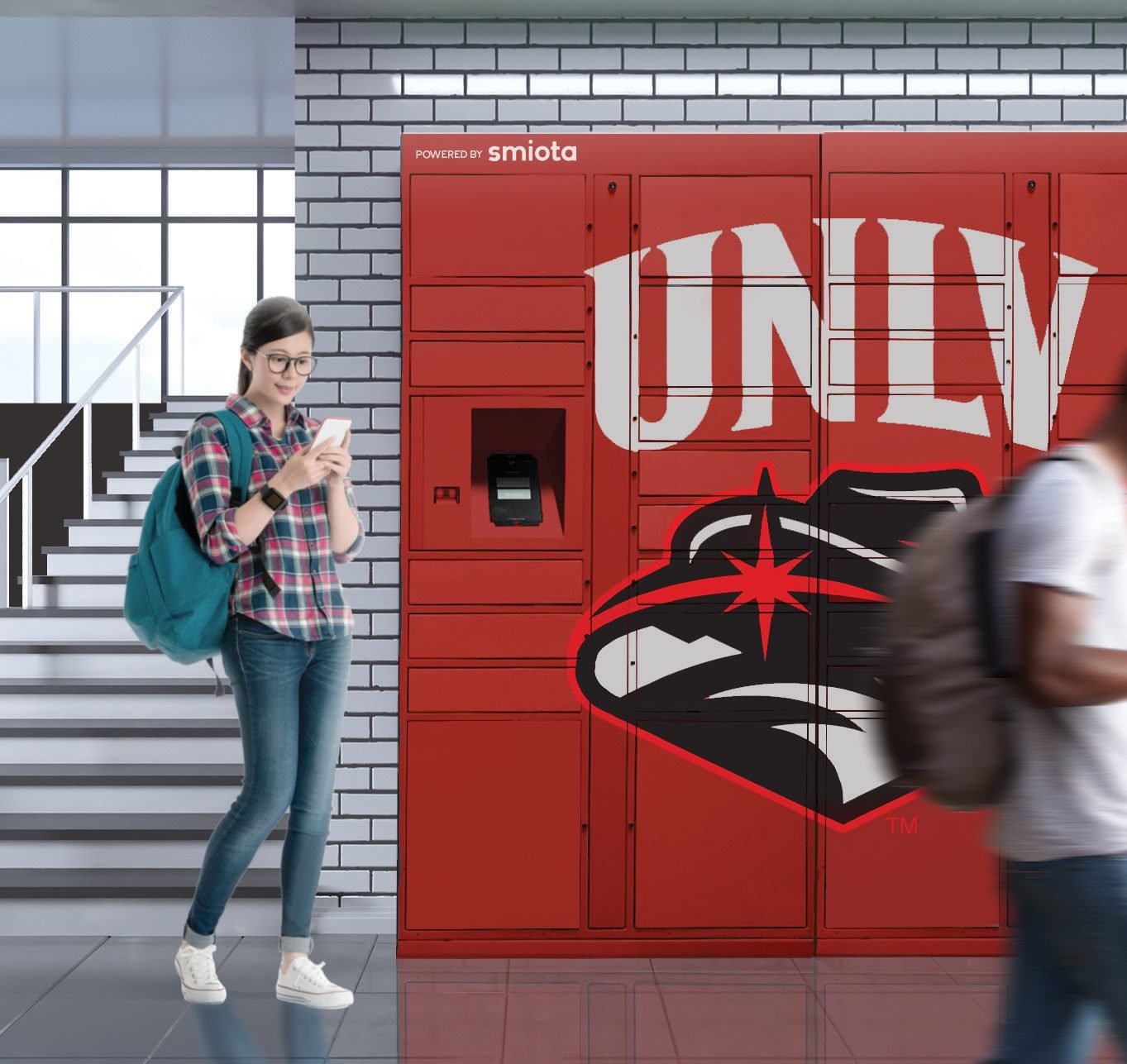 Fitness centers can install smart lockers for day-use by their members
Many gyms see hundreds, if not thousands, of people come in and out of their doors each day. For those who may come straight from work, bring a gym bag, or just want a safe place to leave their jacket and keys, fitness centers can offer smart lockers. They offer touchless locks and are easy to wipe down and sanitize between uses, reducing the spread of germs. Also, with a state-of-the-art locker room, gyms can gain a critical edge over their competition.
Contact Us for More Locker Use Info
Learn how we can improve your storage areas with more great smart locker applications. Contact us online today or call us at 1-800-696-3453.