What is High-Density Mobile Shelving?
High-density mobile systems are static shelving on moveable carriages that can slide together, eliminating aisle space and creating extra room for more storage or innovative projects.
There are several types of high-density mobile systems. Standard is the most common and can be found in athletic locker rooms for equipment storage and museums to store special collections. Heavy-duty high-density mobile shelving, common in industrial manufacturing facilities and warehouse spaces, can hold up to 30,000 pounds. Think: standard but greater.
On the other hand, low-profile, considered standard's "little brother," can be a great alternative to a renovation or purchasing a new building for additional storage space. When you already have off-site storage, high-bay shelving – designed especially for off-site storage facilities – frees up space at existing buildings while protecting, conserving, and securing important materials from floor to ceiling for long periods of time.
With the various types of high-density mobile shelving, manufactured by Spacesaver in the USA, there come many benefits. We've outlined a few of them below.
Mobile Shelving is Collapsible, Saving Wasted Space and Opening Opportunities
The ability to move shelving units as needed enables greater efficiency, productivity, and storage density. By eliminating wasted aisle space required by stationary shelving systems, increased floor space can be used for other initiatives. It also increases storage capacity, allowing more to be stored in less space and minimizing off-site storage which is more expensive due to additional logistics like security and additional staff.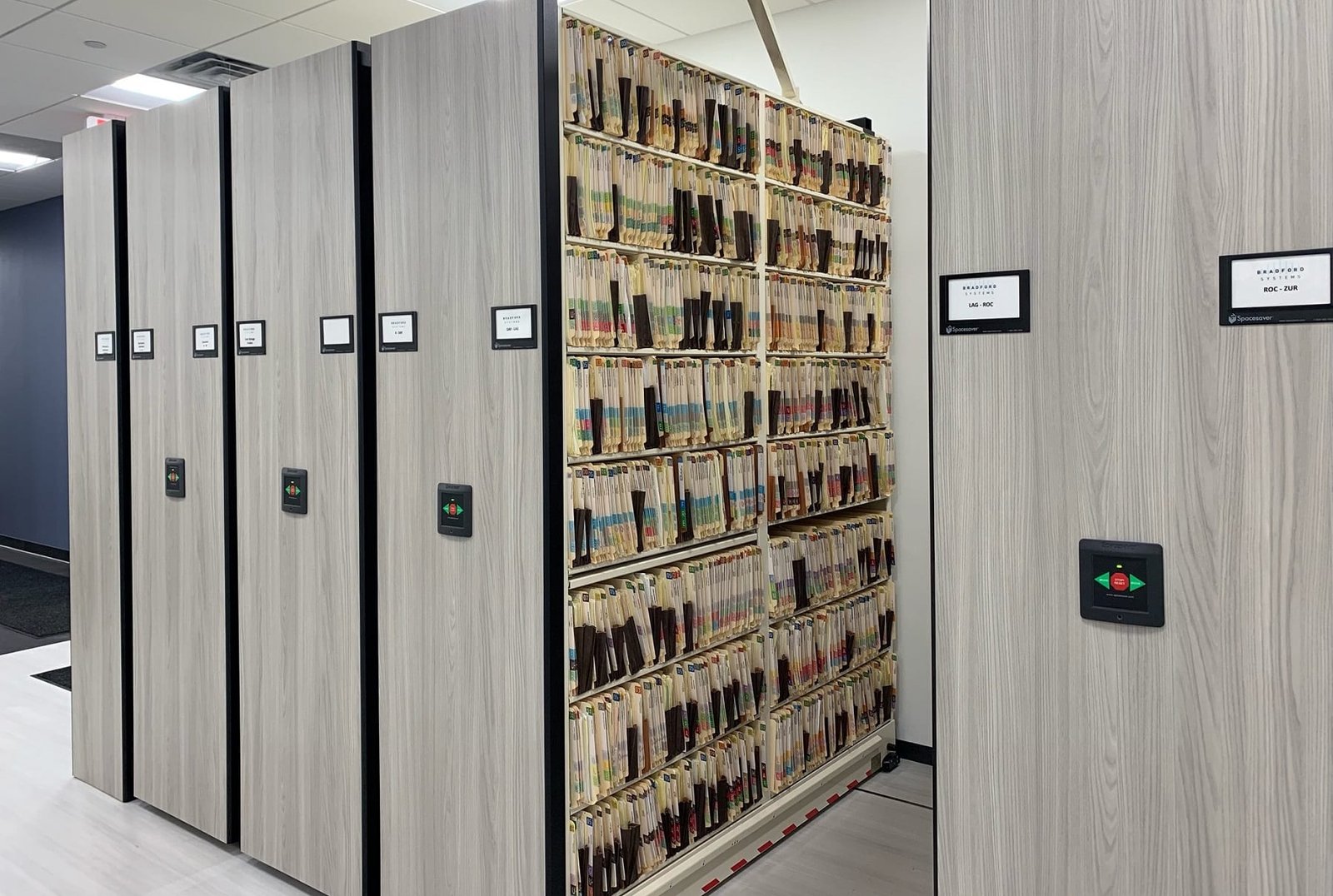 Mobile Shelving Saves Money
High-density mobile shelving saves organizations tons of money, even over a short time. With more available space, organizations don't have to expand their real estate footprint, saving them thousands of dollars each month. Additionally, high-density mobile systems allow for improved organization, in turn saving employees time and increasing productivity.
Mobile Shelving is Fully Customizable
High-density mobile systems can be personalized to any organization's needs. From the dimensions and types of shelving to the material and finish, they can choose a system that best fits their storage needs and integrates with their existing interior design.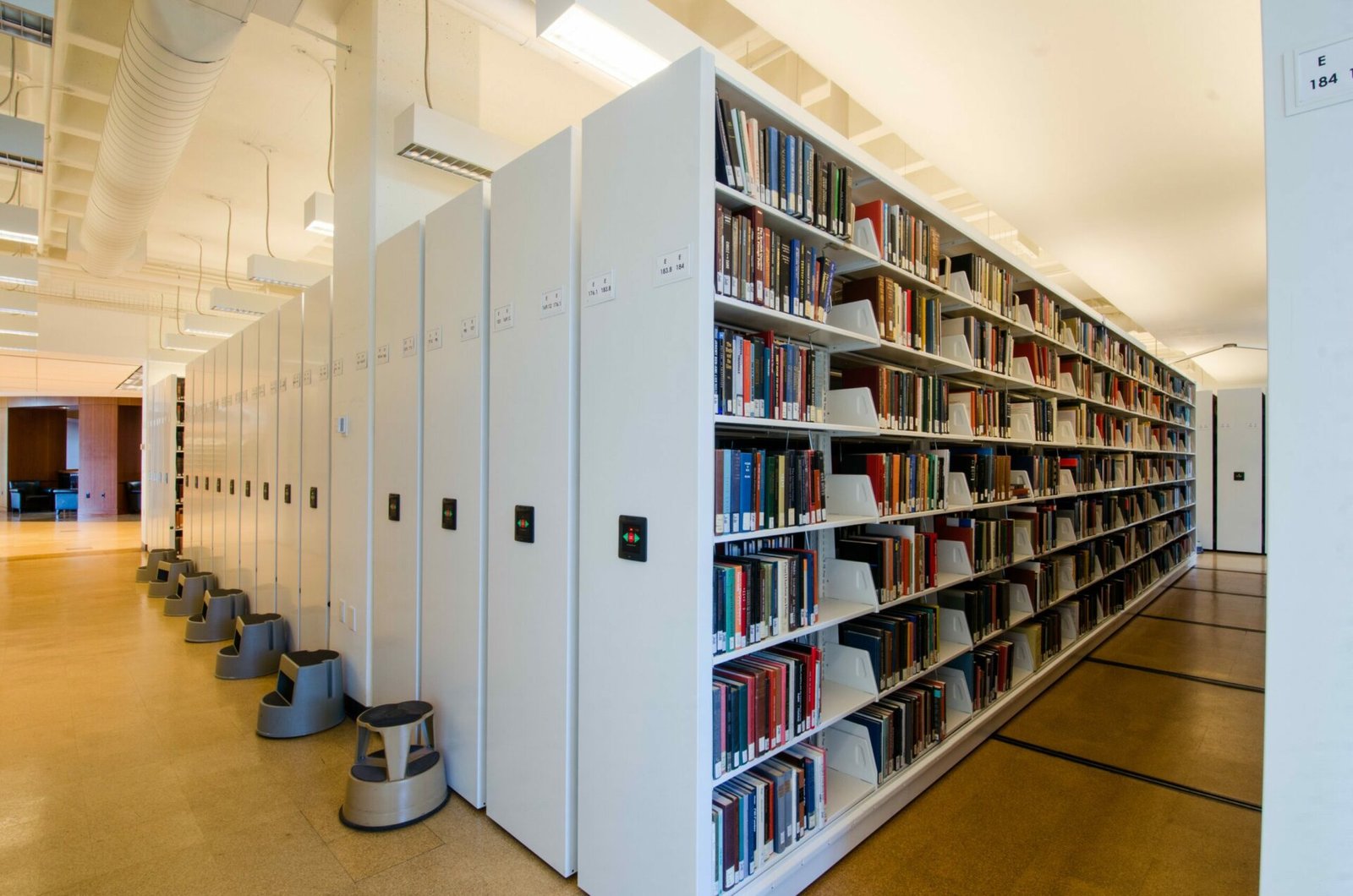 Organizations Can Trust That High-Density Mobile Shelving is Safe
Last – and certainly not least – high-density mobile systems are safe for everyone. With more organization, there is less clutter and therefore fewer safety hazards for employees. Additionally, multiple operating options are available, such as powered and mechanical assist, to move up to 10,000 pounds of shelving with the touch of a button. There are also built-in safety features that sense when a person or object is in an aisle, stopping the carriages from moving.
Learn more about what makes high-density mobile systems so useful. Visit our high-density mobile storage page.