September Project of the Month: Northwestern University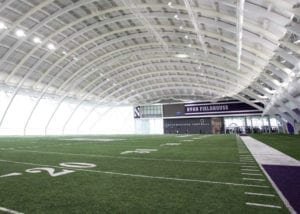 Big Disorder Needs Bigger Storage
As the oldest collegiate athletic conference, the Big Ten is no pushover when it comes to top-of-the-line gameplay and equipment. However, they were falling behind other universities when it came to their student athlete space. That's when they reached out to Bradford Systems for help. Northwestern had an idea of bringing all the teams and their gear together under one roof. This building would be fully fitted with a dining area, academic support services, sports medicine, and workout facilities. That way, their student athletes wouldn't have to waste extra time traveling between various campus buildings. With a total of 19 sports teams and 504 student athletes, this was not going to be an easy undertaking, but we were ready for the call.

A System for Aspiring Pro Athletes
The project was designed with
HOK architects
to specifically house the University's athletic equipment and uniforms in their new equipment spaces and to maximize storage capacity. Bradford Systems'
Bob Fanello
and
Terry McCabe
had done work with Northwestern prior to this project and had an established relationship with the university. "We had done several projects with this architect including the
Chicago Bulls
,
Blackhawks
, and
White Sox
teams. We leveraged our shared relationships on this project and previous comfort levels of both end-user and architects. In the end, they received the product they needed to house equipment and uniforms for a Big Ten school — a significant upgrade from what they were previously working with," says Fanello. Bradford Systems worked with the planning team and the project architects to design an ideal storage system for the university's football and Olympic sports programs, which include soccer, lacrosse, and tennis.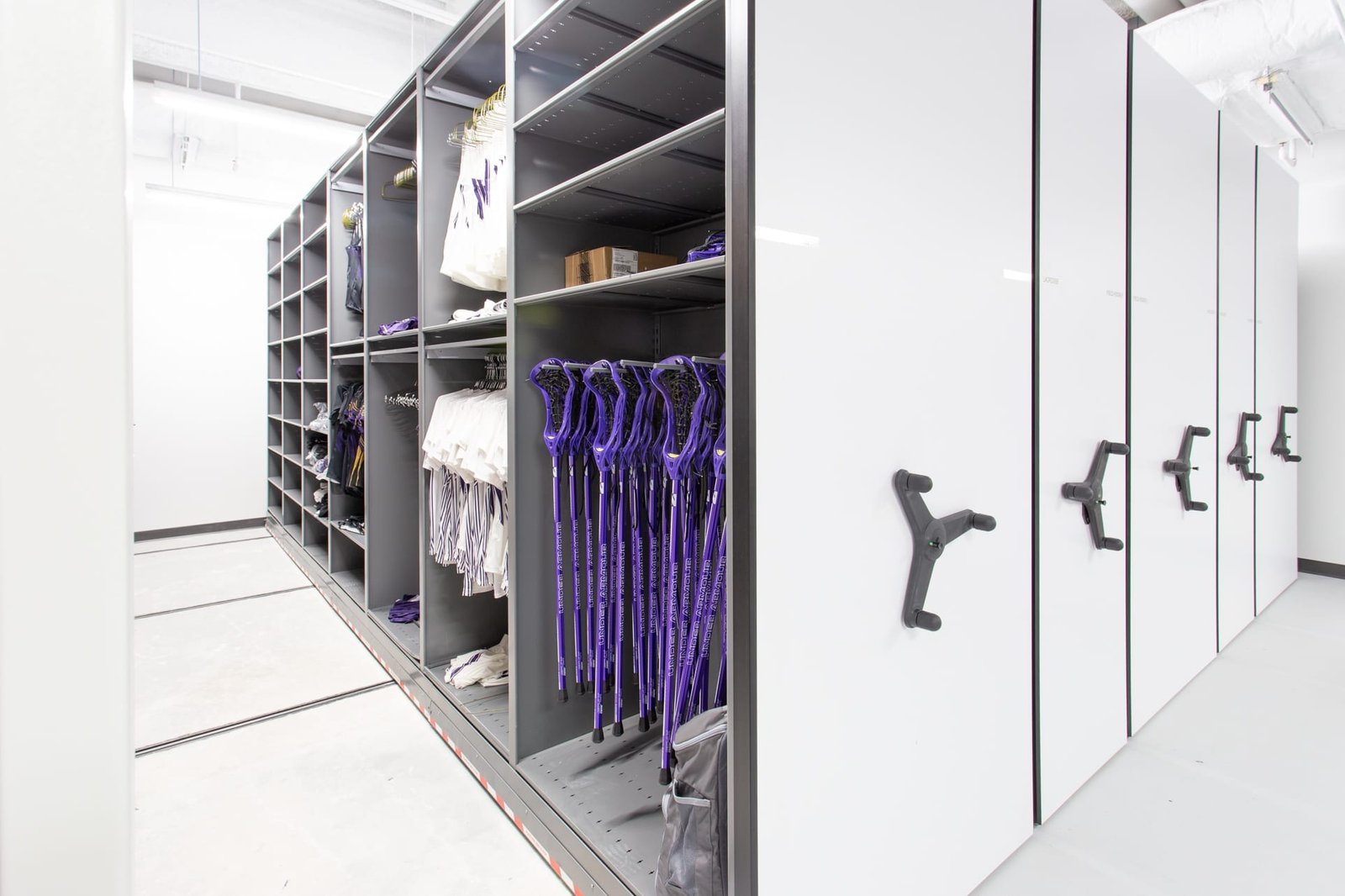 The Complete Game Plan
The result is a facility that makes it a lot easier for staff to provide athletes with the services and equipment they need. For example, in the Olympic sports area, a large w
ork table serves as a laundry
station for twelve sports! Our philosophy is to work smarter — not harder — so we were glad to hear that Northwestern's Assistant Athletic Director for Equipment, Michael Valentine, agreed with this strategy. "I'd rather spend 15 hours in planning on the front end and save 1000 on the back," says Valentine. At Bradford Systems we believe in creating more storage from your existing space. Through insightful planning ahead as well as from our extensive experience with satisfied clients, our job is to find space where you find clutter and organize your building in a way that's near self-explanatory. Now, the university will spend less time stressing about clean gear and more time invested in what's most important; their student athlete's careers on and off the field.
See more installation images: